Understanding what your rights are when using debit and credit cards can often feel daunting. The banks can put people off with their legal jargon and never-ending variables.
We have done the research and wanted to share the vitals on your rights to help shoppers stay safe.
Before we dive into your rights, let's take a minute to remind ourselves about good online shopping practises:
Verify: Make sure you verify the website by checking the certificate by selecting the padlock in the URL bar. Compare the details in the certificate with the site you are buying from. If you think you are shopping on boohoo.com and the certificate says badhoo.com then it's likely the site should not be trusted.
Registering: Personal online shopping accounts should never be registered with a work email address and vice versa.
Photos: Bank and credit cards have become much more aesthetically pleasing recently, but please, don't post a picture of it online. You may have just made yourself a fraud victim and excluded yourself from any compensation.
Sense check: If you aren't sure, just try searching "is (company) a scam" on Google. You'll be able to find other people's reviews. Of course, fake reviews can be used to deceive you here but it's a start.
It's much safer by going through these motions.
Credit Cards
Credit cards are known for their compensation options available. Many people know you have some protections, but don't know how to put them into practice. The biggest guarantee is under the Consumer Credit Act (1974).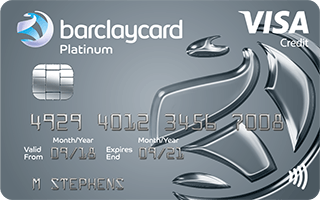 The act says that you can get your money back. But, you may not get all of it back if:
You were being careless: if you were not paying close enough attention to security, like if the website was fraudulent or you posted a picture of your card online.
The card was lost or stolen: In this case, you are liable for the first £50. So, if £300 was taken, you would pay £50 and the card issuer £250.
It has been too long: If it has been more than 13 months, your card issuer could refuse to pay.
Section 75 of this act is particularly useful. This gives you the right to hold your card issuer equally as liable as the trader.
You can get normally get your money back after a scam. However, even if you only pay £100 towards a £5,000 purchase from your card, you are covered for the whole £5,000 value should you be a victim of fraud.
If you choose to seek compensation this way, you can't then ask the trader for a refund too. This only applies to a single item (supplementary fees are excluded) that are sold between £100 – £30,000. If you bought a concert ticket that was worth £95 and delivery, processing and transaction fees added up to £10, you still would not be covered. The ticket alone would need to be at least £100.
Debit Cards:
Unfortunately, debit cards don't come with the same level of protection. Compensation is not covered by the Consumer Credit Act.
'Chargeback' is the debit card alternative. It is not written into law but is a widely accepted practice backed by the Financial Ombudsman Service.
You must notify your bank with 120 days (4 months) of a fraudulent transaction leaving your account.
If your credit card has a fraudulent transaction of less than £100, you can also use Chargeback.
To notify your bank, consider using the template letter from Which? that you can hand into your bank.
Third-Party Protection
No this isn't the mafia. PayPal offers 'PayPal Buyer Protection'. If there is a problem with your goods, PayPal can reimburse you. However, the trader has to have an agreement with PayPal for this.
Let's wrap this up
It's important to know what your rights are and how to exercise them. So here is this blog wrapped up:
Credit Cards: Covered by the consumer credit card which means you can get compensation for the full single item value if it is between £100 – £30,000.
Chargeback: A widely accepted practise that you can claim compensation for fraud. This applies to debit and credit cards, even if the single item value is less than £100.
PayPal Buyer Protection: A third-party backup in case you make a transaction that has further issues.